Description
Technical Specification
In The Box
Box Contents
Main Unit
Hardware
Interface
N150
Button
Reset
External Power Supply
240 v
Wireless Standards
IEEE 802.11, 802.3
No. of Antenna
1
General
Brand
D-Link
Model
DIR-600M
Colour
Black
Standard IEEE
802.11n/g/b
SSID Support
Yes
Frequency
2.48 ghz
WAN Type
RJ-45
DHCP
Yes
Supported Software
Microsoft Internet Explorer 7, Firefox 12.0, Chrome 20.0, Safari 4.0, Java Enabled Browser
Wireless Features
Signal Rate
150 mbps
Certifications
Certifications
CE, FCC
Software Features
Operating System
Windows XP SP3, Windows Vista, Windows 7, Windows 8, Mac OS X 10.4
Access Control
WPA/WPA2
Warranty
Period
36 months
Security
Firewell Security
NAT
Product Dimension
Length
175 mm
Height
31 mm
Width
150 mm
Weight
249 g
Environment
Operating Temperature
40 c
Storage Temperature
65 c
Operating Humidity
90 %
Storage Humidity
95 %
Description
Let's face it. In today's day and age, the internet rules. Nearly everything we do today is done on the internet, making connectivity an important part of our lives. That said, it's extremely important to have a steady network to stay connected at all times. For a steady network, devices that enable seamless connectivity are of utmost importance. One such device is the D-Link 150 Mbps Wireless N150 Router. Sleek, simple, compact and extremely easy to configure and use, this router is a great addition to your home or workspace, since it enables a quick and unbroken connectivity to the internet. All you need to do is bring home one of these, hook it up to your network, configure it correctly, connect your devices and begin surfing the internet! D-Link has made sure that using this router and setting it up isn't too much of a hassle, enabling you to do so without requiring the help of a technician. D-link, the leading networking company, has been consistently designing, developing and manufacturing networking solutions with absolute perfection, since March 1986. Therefore, if you too wish to remain connected to the rest of the world, without any trouble, then simply put your faith in D-Link!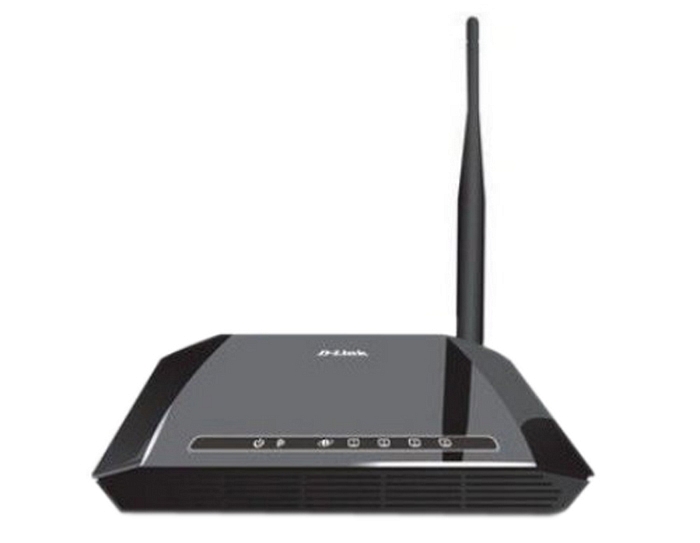 Exceptional Wireless Technology
This router boasts speeds of up to 150mbps. Given the fact that the router uses the latest wireless N technology, this device is compatible with nearly every contemporary gadget that you possess, be it your high-performance gaming laptop, your big-screen smartphone or even your handy WiFi-enabled smartwatch! The wireless technology of this router makes sure you enjoy unbroken internet connectivity at all times, without having to spend those frustrating moments waiting for pages to load!
Advanced Firewall Features
D-Link understands the importance of safety and has made sure that this router is as safe as ever. Rest assured, you don't need to worry about external network threats like hackers or bandwidth theft. The router's exceptional firewall features make sure your network stays safe and sound and the important data you have stored on your network-connected devices aren't tampered with.
Warranty
This router comes with a 3 years manufacturer warranty. Thanks to this, you can now spend countless hours on the internet without worrying too much about the lifespan of your router. Should any problems persist, make use of your warranty to get your router back and healthy!
Other Important Features
The router comes with a WPS button for easy connectivity and a single antenna. This one's best suited for homes or smaller offices.